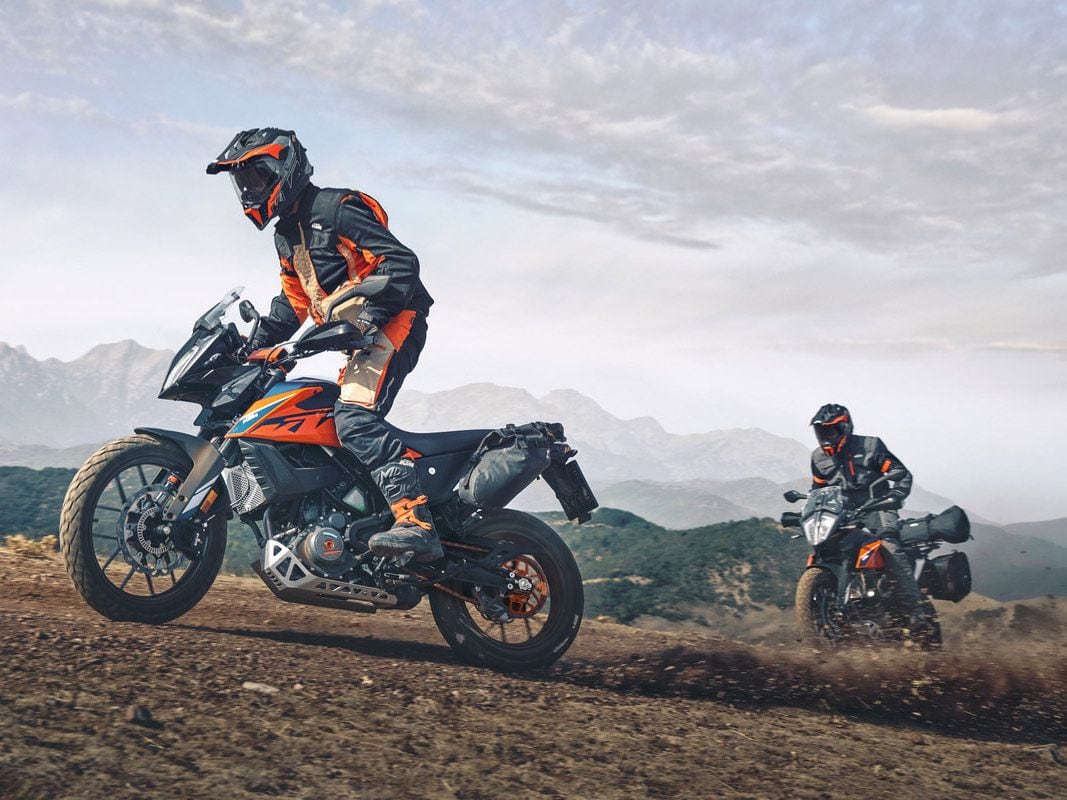 In 2019 KTM introduced the world's lightest adventure class bike – the KTM 390 Adventure. At first glance it was easy to assume the 390 was simply an entry-level beginner's bike styled to look like an adventure bike while not being particularly capable. Sort of like modern SUVs – they may look off-road capable but underneath are not really suited for anything tougher than graded dirt roads. However, a more thoughtful evaluation of the bike revealed a very competent adventure machine with excellent upscale features. Priced at $6199, the 390 Adventure was an exceptional value.
Never one to sit on their heels, KTM has made some minor updates to the 390 Adventure for 2022. If you are in the market for a new adventure bike, I recommend giving the 390 a fair chance.
Read Cycle World's review of the 2022 390 Adventure here.
Honda has announced a new CRF300L for some markets (but not yet for North America).
I like what has been happening in the Japanese 250cc dual sport bike class recently. First, Kawasaki upped their 250 to a 300. Now Honda has increased their 250 to a 300 also – and will hopefully bring it to the US market soon. Yamaha announced the end of production for the WR250R. Are they about to bring out a 300 too? Time will tell…
250 cc dual sport motorcycles are nice but 300 is better. Which is what Kawasaki has decided to do for 2021 – bump the KLX250 all the way up to 300cc (actually 292cc but rounded to 300 because it sounds better).
The specs: 21/18 tire combo, 10 inches front suspension travel, 9.8 inches of ground clearance, 2 gallon gas tank, and a claimed weight of 302 lbs. MSRP of $5799.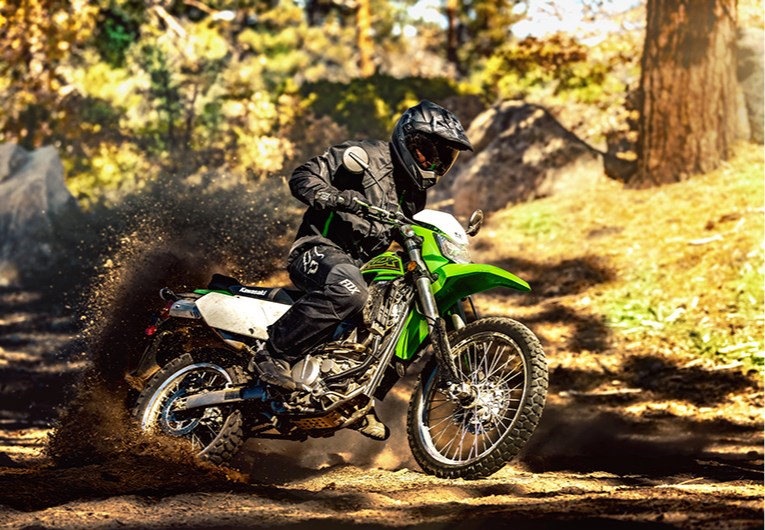 OVERVIEW
The KLX®300 motorcycle extends the playing field with high-grade dual-sport performance. The flagship KLX® features strong power and versatile performance for taking on paved streets, backroads, wooded trails and beyond. Experience thrills on a variety of terrain with the KLX®300—the possibilities are plentiful on this highly capable ultimate lightweight dual-sport.
FEATURING:
POWERFUL FUEL-INJECTED 292cc LIQUID-COOLED FOUR-STROKE ENGINE WITH ELECTRIC START
DUAL-SPORT TUNED LONG-TRAVEL SUSPENSION
ALL-DIGITAL INSTRUMENTATION
ALL-NEW 2021
KLX®300
MSRP $5,599-$5,799
ADDITIONAL VEHICLE FEATURES:
Strong low-end and mid-range power
Lightweight perimeter frame
Full-size 21" / 18" wheels
Powerful petal disc brakes
Comfortable ergonomics
Heat management for rider comfort
Aggressive styling
POWER AND PERFORMANCE
GET THE POWER TO PLAY
At the heart of the KLX®300 ultimate lightweight dual-sport is an enduro-inspired 292cc engine, fuel-injected and liquid-cooled for consistent performance even when the action heats up. This DOHC four-stroke engine boasts a strong low- and mid-range, with exhilarating top-end pulling power. Throughout the RPM range, power delivery is smooth and throttle response is crisp to accommodate a wide variety of riding situations that is sure to excite riders of all skill levels, from off-road riding to light touring to city riding. For added comfort especially in heavy traffic, the innovative radiator fan directs hot air down and away from the rider. Electric start offers easy starting; fuel injection helps with reliable starting in a wide range of conditions and contributes to clean emissions and good fuel economy.