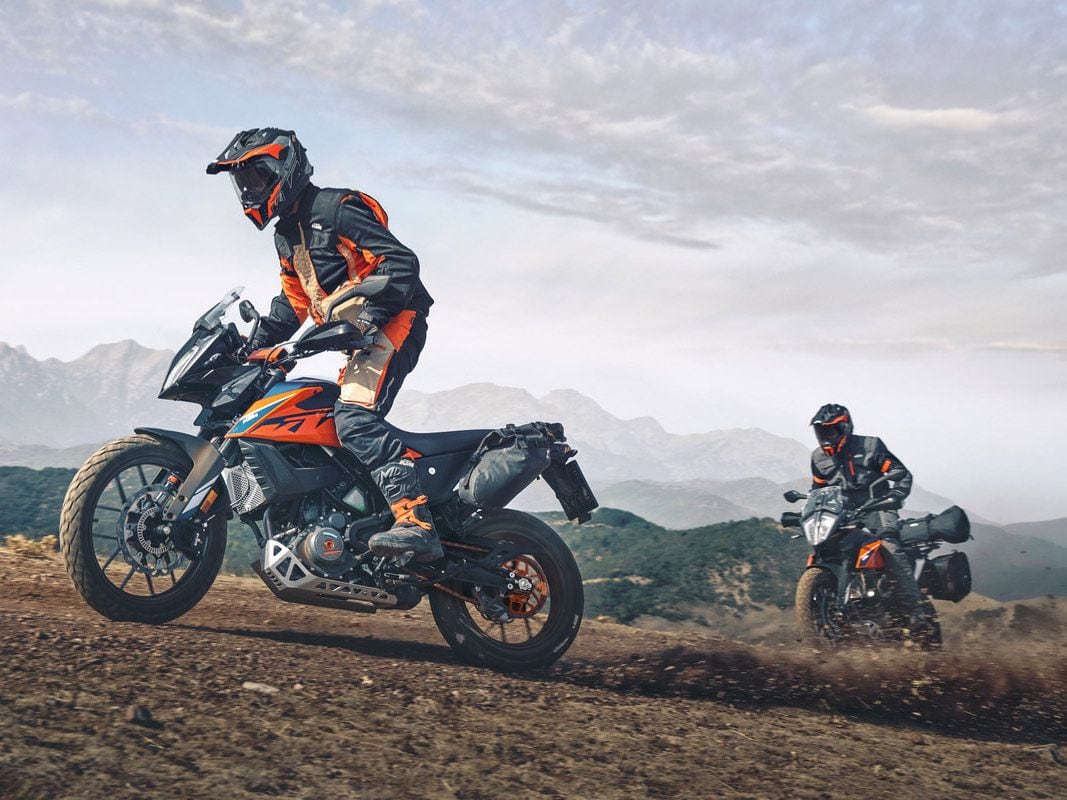 In 2019 KTM introduced the world's lightest adventure class bike – the KTM 390 Adventure. At first glance it was easy to assume the 390 was simply an entry-level beginner's bike styled to look like an adventure bike while not being particularly capable. Sort of like modern SUVs – they may look off-road capable but underneath are not really suited for anything tougher than graded dirt roads. However, a more thoughtful evaluation of the bike revealed a very competent adventure machine with excellent upscale features. Priced at $6199, the 390 Adventure was an exceptional value.
Never one to sit on their heels, KTM has made some minor updates to the 390 Adventure for 2022. If you are in the market for a new adventure bike, I recommend giving the 390 a fair chance.
Read Cycle World's review of the 2022 390 Adventure here.